REAL ESTATE FINANCE TRANSACTIONS
The Law Offices of Daniel M. Logan LLC have represented lenders, loan participants, borrowers, and equity investors in a variety of commercial real estate finance transactions. Our experience includes representation of both lenders and borrowers in mortgage and mezzanine finance transactions secured by a variety property types or, as applicable, related equity interests. We understand the demands and requirements associated with capital market finance, and have experience representing clients in a variety of finance transactions, including leasehold finance, credit tenant transactions, hospitality finance and construction finance. Attorney Logan has substantial transaction experience involving the Connecticut Transfer Act, construction contracts and lending, as well as zoning approval for development projects.
ACQUISITIONS AND DISPOSITIONS
Our attorneys have handled a myriad of acquisitions and sales on behalf of both purchasers and sellers involving office, hotel, warehouse and retail properties as well as undeveloped land. We have extensive experience negotiating and drafting transaction documents on behalf of both purchasers and sellers and in structuring and preparing organizational documents for real estate investors.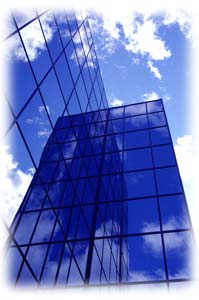 We are experienced in undertaking extensive due diligence for a wide range of projects and working closely with title companies, appraisers, brokers, surveyors, environmental consultants and other professionals in facilitating the successful completion of our clients' desired goals.
COMMERCIAL LEASING
We represent both landlords and tenants in a wide variety of leasing matters. Our knowledge of the concerns of each side of a lease transaction enables us to offer enhanced value and insight to our clients.
We offer advice from the term sheet stage through lease drafting and negotiation. We also have considerable experience documenting and coordinating the tenant build-out process.
WORKOUTS AND RESTRUCTURING
We have extensive experience representing portfolio lenders and loan servicers in connection with loan modifications and workouts of distressed real estate projects that have included hotels, shopping centers, healthcare facilities, and office buildings. We regularly represent lender and borrower clients in receivership, foreclosure and bankruptcy proceedings. The broad background of our attorneys with a variety of unique and complex financing arrangements enables us to offer experienced insight and enhanced value at the critical post-default stage.
©Law Offices of Daniel M. Logan LLC. All rights reserved. The information you obtain at this site is not, nor is it intended to be, legal advice. You should consult an attorney for individual advice regarding your own situation. You may reproduce materials available at this site for your own personal use and for non-commercial distribution. All copies must include this copyright statement.